Farah Barakat ventured to establish a luxury jewellery brand to keep up her family traditional line. The world of fine jewellery is a family affair for Farah. It is a tradition lasting over five generations and built over a long experience with the extensive knowledge of precious materials and gemstones. Farah Barakat is an intuitive business women and a dedicated artist! In-house designing with handmade facilities is a unique feature of our brand. Visit our jewelry shop for any customization for your loved ones!
    Embodying a subtle blend of elegance intertwined with a truly flawless contemporary design, the latest creation from Farah Barakat, called "Eyes of Babylon" is clearly intended to appeal to the most demanding connoisseurs of design and quality. The collection sets its sights on a sophisticated, dynamic and cosmopolitan audience.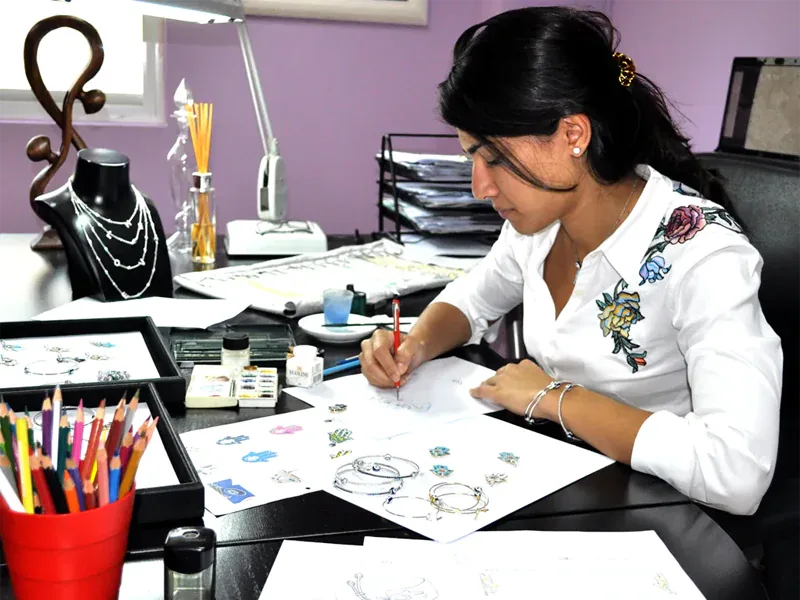 An Award Winning Collection by Farah
 Creating modern pieces of discerning quality and complimenting them with harmony and personality is what this collection is all about. There are very strong Arabic elements found here, yet it also has entrenched very strong ties with Europe because Farah has chosen to manufacture all the wearable pieces of art in Italy. It represents a place where centuries old craftsmanship is proudly visible. Her frequent travels to Europe, the inspiration enables to channel the finest stones and the noblest precious metals.
    Farah works to create modern and exquisite designs that merge her western education and her traditional background in a way that originates a new philosophy of design deeply embedded in her heritage yet both radical and bold in thought and creation. The name of the collection was derived from the idea that Babylon was once a great empire and to Farah it still is because of its rich historical background and the epic achievements that were created during this era. Jewellery designed in this period is still considered today as spectacular works of art because of the detailed precision and fine craftsmanship that went into creating them.
design something special for your loved ones